Mission Laser Dentistry - San Juan Capistrano Dentist
Make an Appointment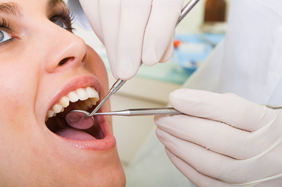 If you are ready to become part of the Mission Laser Dentistry family of satisfied dental patients, we invite you to contact our front office team to schedule a dental examination. Robert K. Faber, DDS and his team will do their best to accommodate your busy schedule.
Our Services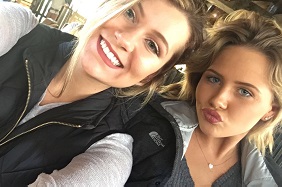 We provide gentle and comprehensive dental care for our patients. Learn more about all the services we provide.
Online Forms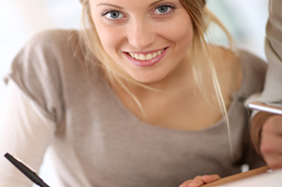 New patients you can save time by printing and filling out this form before coming in to see us.
San Juan Capistrano's Gentle Cosmetic Dentist
At Mission Laser Dentistry in San Juan Capistrano, you can find a gentle cosmetic dentist who cares about his patients. The dentist, Robert. K. Faber, DDS is committed to providing exceptional, gentle and effective general dental care for his patients. Our cosmetic dental services include teeth whitening services, smile enhancement, smile makeover, whole mouth reconstruction, and laser gum surgery. We offer cosmetic dental services such as porcelain veneers, porcelain crown and bridgework and bonded white fillings to help our patients achieve the smile that they display to the world -from SJC and all of Orange County. In 92675- located in the heart of San Juan Capistrano, you have no further to look for a Cosmetic Dentist than Robert K. Faber, DDS at Mission Laser Dentistry.
San Juan Capistrano general dentist Dr. Faber also provides gentle dentistry and cleaning (prophylaxis) with preventive care for his patients in his 92675 office. Pediatric dentistry, teeth grinding(bruxism) treatment, family dentistry, therapy for gum disease(periodontal treatment), wisdom teeth removal/oral surgery procedures are all accomplished in San Juan Capo by general dentist and cosmetic dentist Dr. Robert K. Faber. We can treat you with sedation dentistry and also employ an anesthesiologist for sleep dentistry on those patients that prefer to have heavy sedation dentistry and cosmetic dentistry and oral surgery. We provide cavity detection and treatment through a comprehensive dental examination followed by appropriate application of white ended fillings and porcelain crowns and bridgework and dental implants. Providing Gentle, high-quality general dentistry and cosmetic dentistry is our steadfast goal.
Dentist Robert K. Faber, DDS in San Juan Capistrano 92675 at Mission Laser Dentistry also provides prosthetic dentistry such as partials and complete dentures, Implant dentistry and crown and bridgework. These treatment modalities are used to provide gentle dentistry that restores missing teeth that have been ravaged by gum disease, rampant cavities, teeth grinding and overall neglect. General dentistry done in San Juan Capistrano by dentist Dr. Faber can provide you the enjoyment of the ability to chew normal food again! Sometimes oral surgery procedures must be done by gentle dentist Robert K. Faber, DDS to extract teeth that are not salvageable prior to the dental implant, complete denture or partial denture that will be used to restore the mouth and enhance the cosmetic dental appearance of the patient. These prosthetic dental services in San Juan capistrano dentist Dr. Faber's Mission Laser Dentistry practice are exactly what we like to do-gentle dentistry with attention to detail, keeping the patient's long-term oral health and best interest in mind.
Come to General Dentist in San Juan Capistrano Mission Laser Dentistry and see what cosmetic dentistry, preventive dentistry and general dentistry is right for you in our 92675 location. We will start with a discussion about your dental history as well as your medical history. Then you will be asked about your desires for preventive dentistry, general dentistry and cosmetic dentistry. General dentist Dr. Faber and his team will then conduct a comprehensive complete exam-including and examination for malocclusion, teeth grinding, cavities and periodontal (gum disease) and only the necessary dental x-rays will be taken to aid in a diagnosis. SJC is the place to find a general dentist who provides such care delivering gentle general dentistry, cosmetic dentistry, prosthetic dentistry, implant dentistry, pediatric dentistry oral surgery and laser dentistry as well as teeth whitening & teeth whitening service.
From time to time in SJC, CA, we offer specials for our dentistry. These discounts for our gentle dentist and our general dentistry and cosmetic dentistry services and treatments change throughout the year Offers for general dentistry and cosmetic dentistry discounts are given to our patients who have no dental benefit plan and are paying directly for the services of their general dentist in san juan capistrano. One of our most popular general dentist comprehensive exam and x-ray specials is a $39 initial exam and necessary x-rays offered year round. Preventive dentistry, general dentistry, cosmetic dentistry will all be discussed for the low price of $39. In our 92675 San Juan Capistrano general dentist office we also offer occasional case by case specials for teeth whitening. December is our month for discount fee for treatment of broken teeth-whether the tooth needs to receive a crown, porcelain crown, bonded white filling or it has to be extracted through oral surgery, we usually offer a special for such general dental care toward the end of the year. Teeth whitening specials are offered in the spring for teeth whitening services such as laser teeth whitening and other teeth whitening services. Summertime is when our gentle dentistry special happens for oral surgery and wisdom teeth removal patients in 92675.


Thank you from the bottom of my heart for the beautiful smile you have created for me. You truly have a gift for cosmetic and full-mouth dentistry. You and your staff are amazing!
- F. Campbell, San Clemente